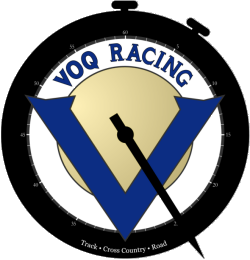 VOQ Racing Membership Perks:
To receive these benefits, athletes must be listed on the active roster.

Discounted chiropractic work at Michels Spinal Rehab and Associates in Salem. Ask for Dr. Geary Michels.
Free, no-charge consultation. This will allow both the doctor and athlete to get aquainted and see if chiropractic care is appropriate for for their concerns, or if other referral is needed. The athlete can use this session as a sounding board.
Examinations: $42.50 (50% off); complex examination - extended time: $75.00 (50% off).
Office visit with manipulation: $30.00 (45% off).
Physiotherapy, rehab instruction, and kinetic training: $12.00 per unit; generally 15 minutes (50% off).
No limit on number of visits.


All x-rays and diagnostic studies are referred to Diagnostic Imaging of Salem, and those services would be charged at their regular rates.
If the athlete has insurance coverage, free consultation and billing per their insurance contract.
Gallagher Fitness Resources: Salem's Specialty Running Store.
10% discount on shoes. Valid on in-stock and custom order.

GFR also assists with filling VOQ Racing's team uniform orders at discounted rates.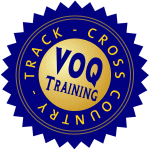 Organizational support and optional coaching by Dan Kaplan of VOQ Training.
Team Uniform Printing Services Provided By: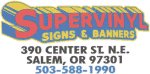 ---
VOQ Racing Team Member Benefits:
Access to coaching and/or training partners.
Team atmosphere on race day!
Support Provided By: